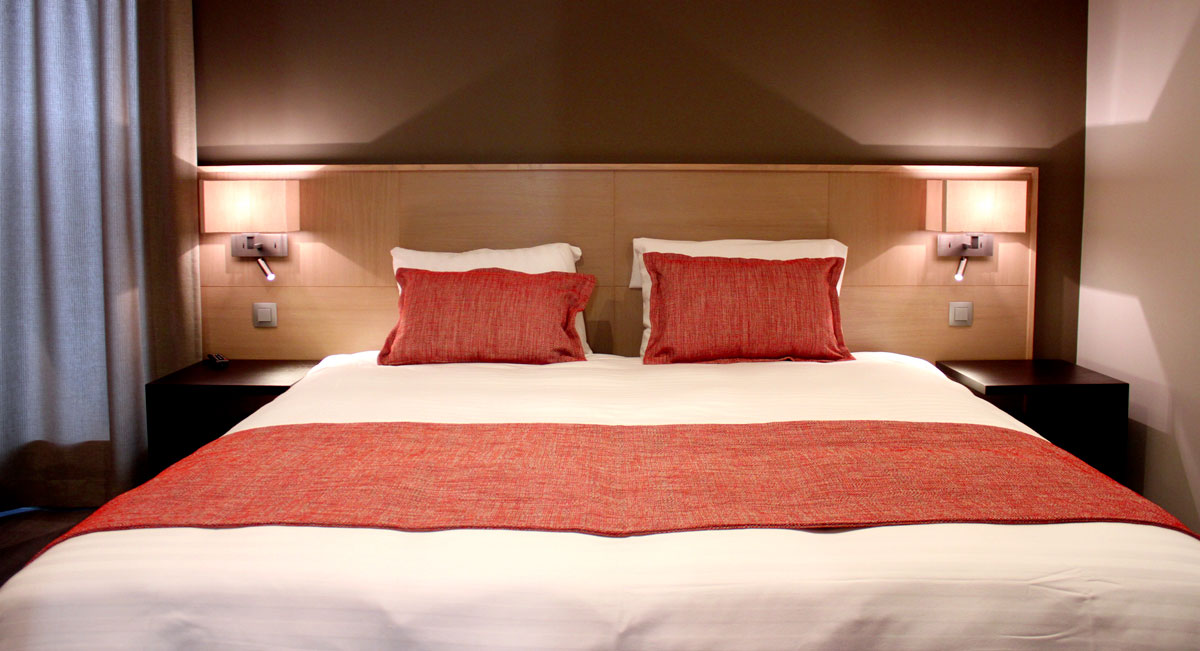 A dream destination to stay
For a business or leisure stay in a relaxed atmosphere and perfect tranquillity. The 8 double rooms, 4 suites and 2 lofts of the Relais de L'Empereur benefit for the most part from an exceptional view on the golf course or on the countryside.
Equipped with individual heating and air-conditioning systems, Smart TV HD, safe, minibar, telephone, wifi, desk, sofa and many other top-of-the-range features; all rooms and suites combine comfort, elegance and functionality.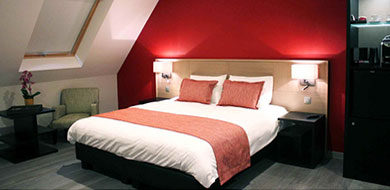 Great Double
This first category of rooms, spacious and bright, already fully equipped, will allow you to relax in a space of about 45m² designed for 1 to 3 people in warm and trendy colours, all with a view of the historic golf courtyard or the courses of La Hutte or L'Empereur….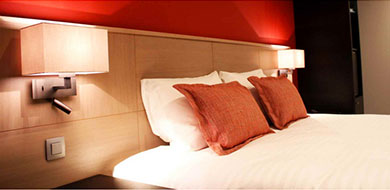 Superior Double

This second category of rooms offers even more space and comfort.
bright and fully equipped, each room offers approximately 56m² of pure relaxation designed for 1 to 3 people….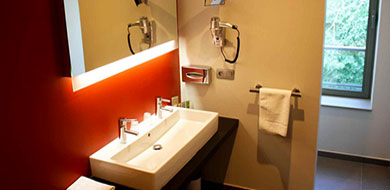 Personal Suite
This magnificent suite of approximately 60m², fully adjustable, offers you an area of pure relaxation. Designed for 1 to 4 people, it can be transformed at will and the lounge area is equipped with a comfortable sofa that can be converted into a double bed. This suite has a superb bathroom with a shower, a bathtub and a balcony…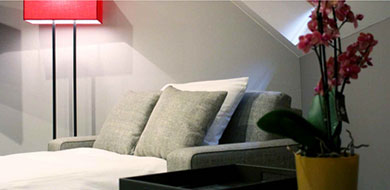 Connecting Suite
Composed of two communicating and entirely independent rooms, this suite offers you a pure relaxation area of approximately 60m² designed for 1 to 4 people in warm and trendy colours. Each room has its own entrance and private bathroom. The lounge area is equipped with a comfortable sofa that can be converted into a double bed….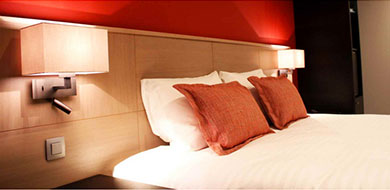 Charming Loft
Located at the top of the hotel, this 116m² duplex loft-apartment has a terrace overlooking the golf course. It offers a beautiful living space for long-stays, with its living room, its super-equipped kitchen, its bedroom in mezzanine with independent toilet…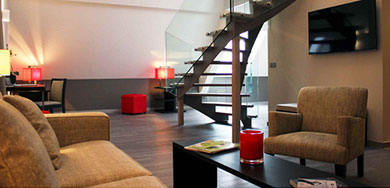 Loft Empereur
The centrepiece of the building, this duplex loft flat offers an extraordinary 138m² of space. Located at the top of the hotel, it has a separate bedroom and two bathrooms with walk-in shower. It has a large private terrace overlooking the golf course and a large living room with a double sofa bed.
Discover the Domain's activities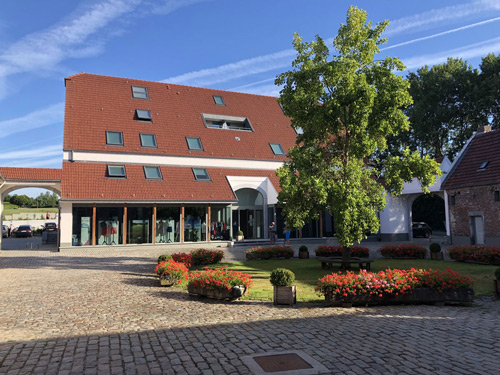 The Hotel: Le Relais
The Relais de L'Empereur offers 12 spacious rooms, suites and lofts for short and long stays, with the same level of comfort as large hotels.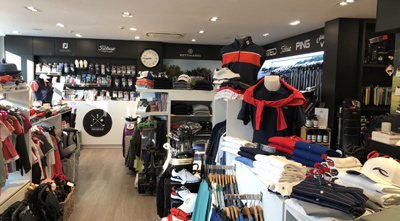 The Proshop
The Proshop is managed by Laurent Bakker and offers a wide range of equipment and technical clothing of superior quality where you will find your happiness.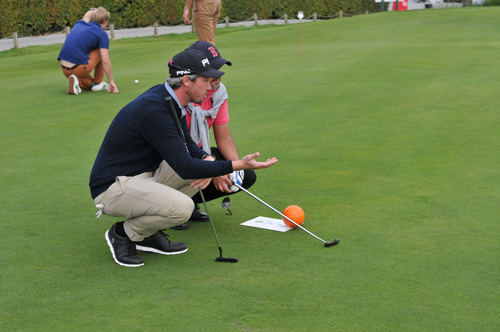 The golf academy
The golf academy offers all types of players the possibility of quality education and ensures the development of the sporting level of the members of the Golf de L'Empereur.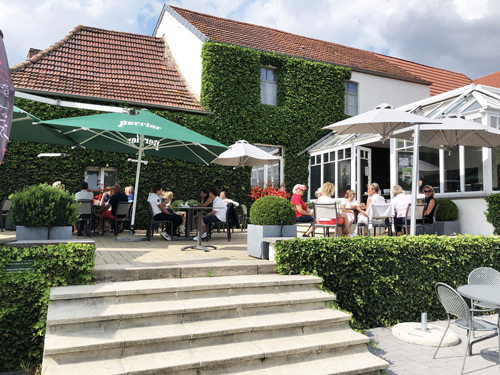 The restaurant
The Emperor's restaurant invites you to have a drink with friends or to dine while enjoying the splendid view from our sunny terrace.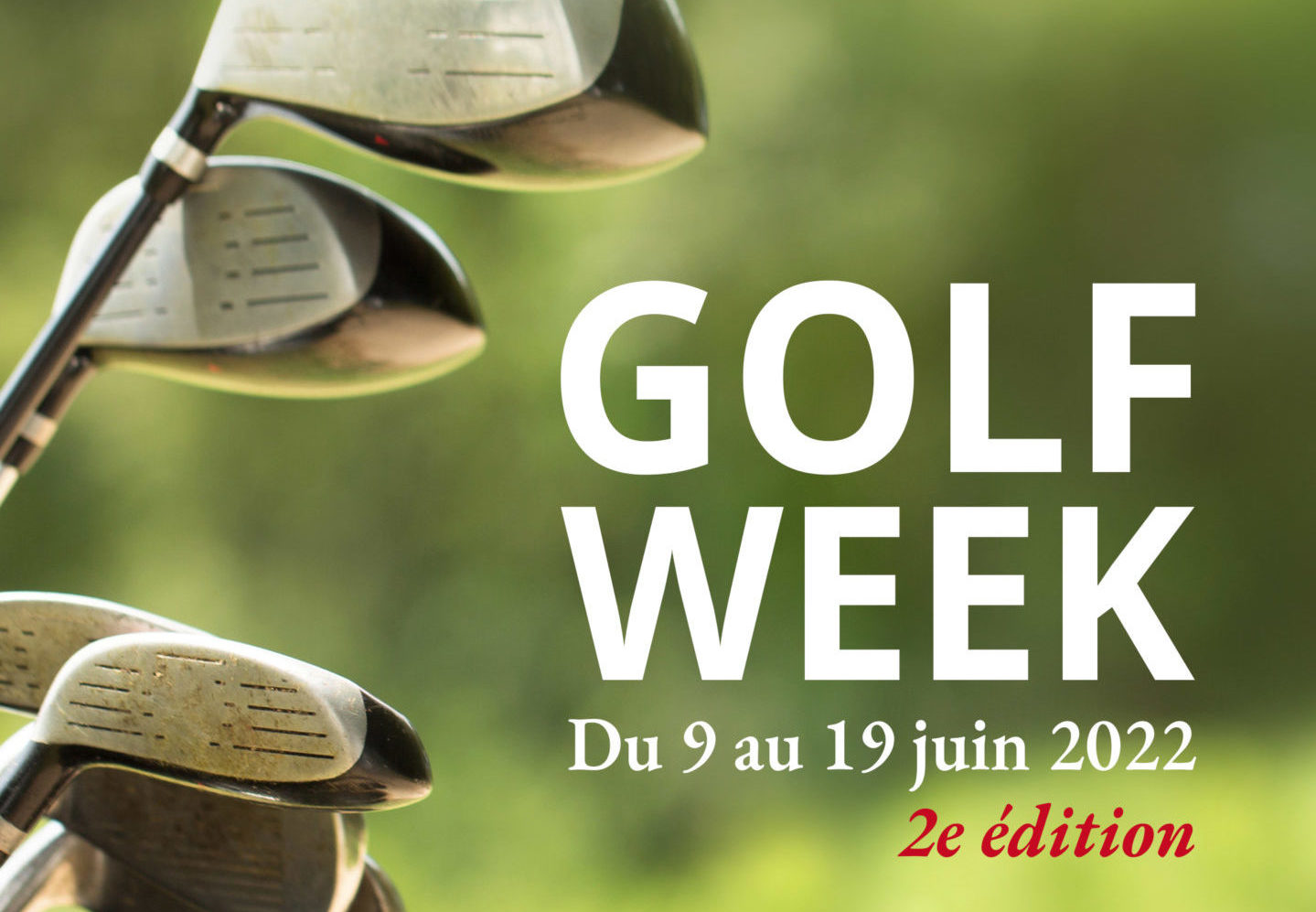 The Golfweek
After a successful first and second edition which attracted each more than 2000 visitors, it has been decided to organize a new edition from June 13 to 18, 2023. We are looking forward to welcoming you again and making you enjoy a week of golf and art, rich in contacts and shared experiences.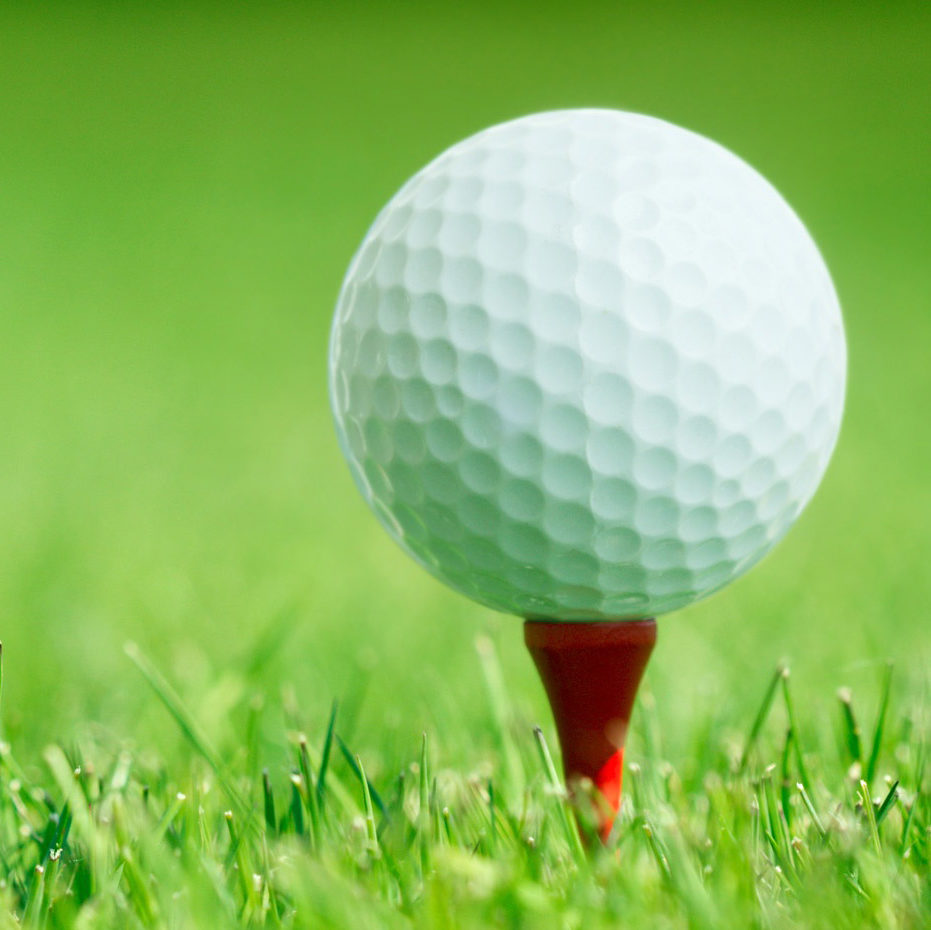 The Golf
L'Empereur has a privileged site which adds to the pleasure of golf, the change of scenery and the relaxation in a natural setting which offers the feeling to be at the end of the world. Located in the Walloon Brabant, this oasis of unspoiled nature is on the outskirts of Lasne.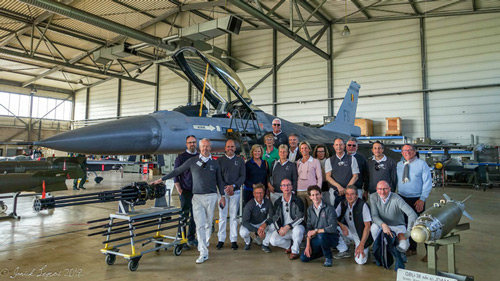 Business & Corporate Club
Created with the aim of bringing its members closer together, by offering them a new meeting place to develop their professional relationships.
This is done through different golf and non-golf activities which are convivial and of high quality.